Ultrasonic Antifouling Prices
Our EFC units utilise ultrasonic pulses to deter microorganisms from attaching themselves to your motorboat or sailboats hull, leaving your vessel with a clean hull and no marine growth. It's effective and environmentally friendly, plus easy to install and requires no thru-hull drilling.
Shop our EFC ultrasonic antifouling units. We have units for all vessels and boat sizes, from small boats to commercial vessels. You can even use them on sea chests and pipes for 24-hour protection.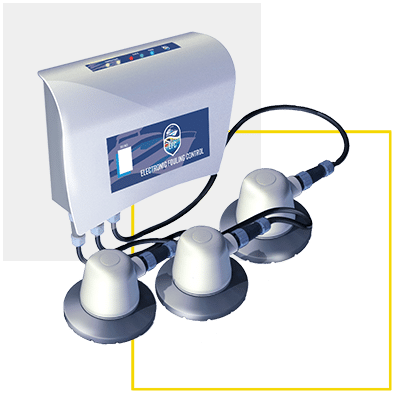 Ultrasonic Antifouling Prices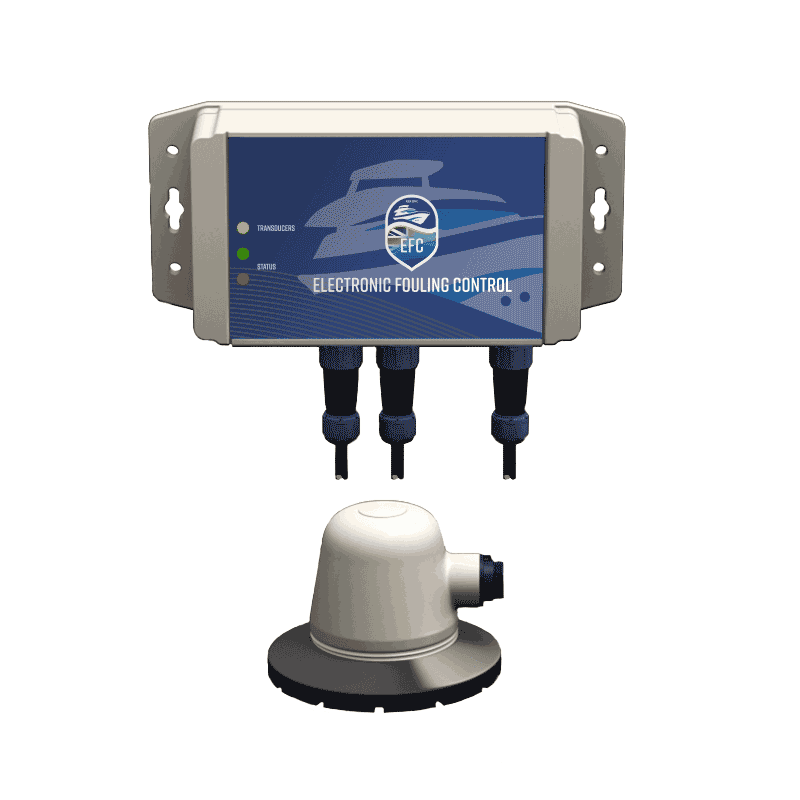 EFC 100
Includes:
1 x Intelligent IP65 Rated Control Unit
1 x 50W IP69 Transducers
2 Year Return to UK base Warranty
Electronic Fouling Control – EFC100 Installation Kit
1 x 6M H05RN Silicon Transducer Cable with IP69 Plug and Play connectors
1 x 12v/24v H05RN Silicon DC Power Cable
1 x Araldite Rapid Epoxy Kit
1 x Blade Fuse and Holder
1x Installation Manual
Sandpaper, Gloves, Cables Ties
EFC 200
Includes:
1 x Intelligent IP65 Rated Control Unit
2 x 50W IP69 Transducers
2 Year Return to UK base Warranty
Electronic Fouling Control – EFC100 Installation Kit
1 x 6M H05RN Silicon Transducer Cable with IP69 Plug and Play connectors
1 x 8M H05RN Silicon Transducer Cable with IP69 Plug and Play connectors
1 x 12v/24v H05RN Silicon DC Power Cable
1 x Araldite Rapid Epoxy Kit
1 x Blade Fuse and Holder
1x Installation Manual
Sandpaper, Gloves, Cables Ties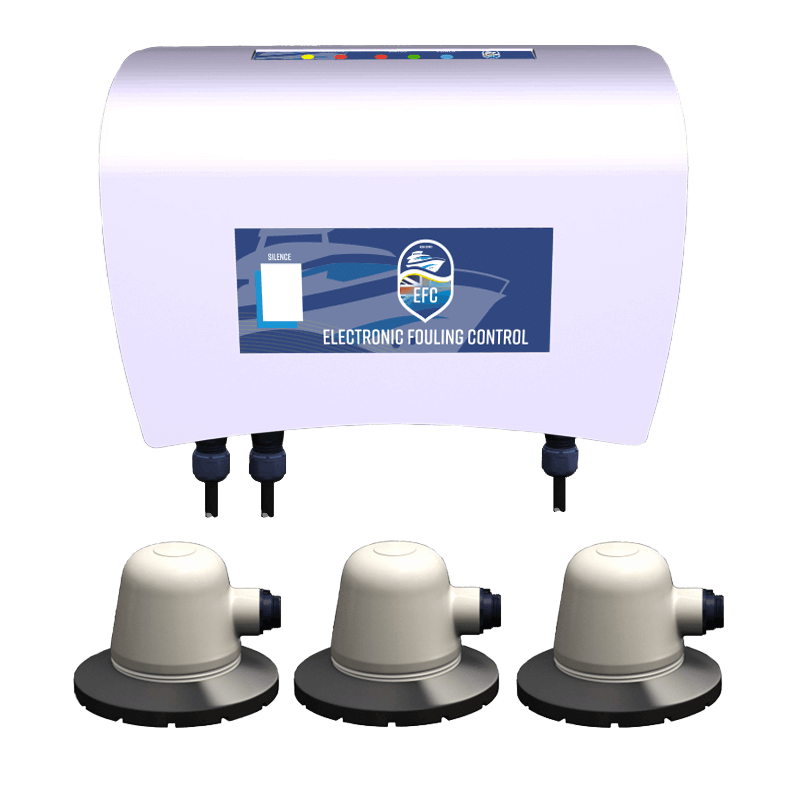 EFC 300
Includes:
1 x Intelligent IP65 Rated Control Unit
3 x 50W IP69 Transducers
1 x 110-240V AC Power Supply Unit
1 x UK Plug
2 Year Return to UK base Warranty
Electronic Fouling Control – EFC100 Installation Kit
2 x 6M H05RN Silicon Transducer Cable with IP69 Plug and Play connectors
2 x 8M H05RN Silicon Transducer Cable with IP69 Plug and Play connectors
1 x 12v/24v H05RN Silicon DC Power Cable
1 x Araldite Rapid Epoxy Kit
1 x Blade Fuse and Holder
1x Installation Manual
Sandpaper, Gloves, Cables Ties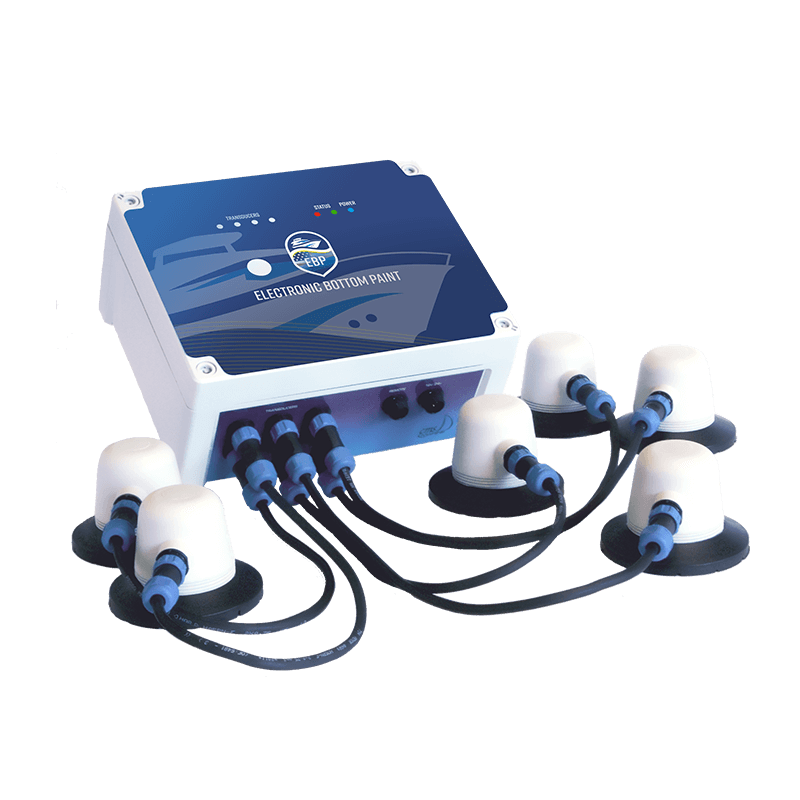 EFC 600
Includes:
1 x Intelligent Control Unit
6 x 50W IP69 Transducers
1 x 110-240V AC Power Supply Unit
1 x UK Plug
2 Year Return to UK base Warranty
Electronic Fouling Control – EFC600 Installation Kit
2 x 6M H05RN Silicon Transducer Cable with IP69 Plug and Play connectors
4 x 8M H05RN Silicon Transducer Cable with IP69 Plug and Play connectors
2 x 12v/24v H05RN Silicon DC Power Cable
2 x Araldite Rapid Epoxy Kit
2 x Blade Fuse and Holder
1 x Installation Manual
Sandpaper, Gloves, Cables ties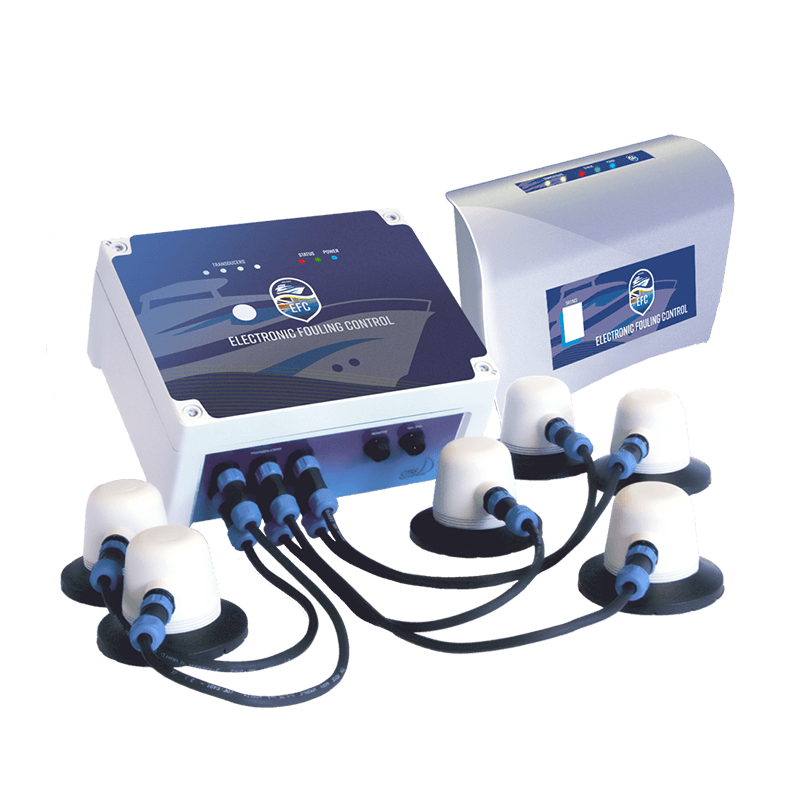 EFC 900
Includes:
2 x Intelligent Control Unit
9 x 50W IP69 Transducers
2 x 110-240V AC Power Supply Unit
2 x UK Plugs
2 Year Return to UK base Warranty
Electronic Fouling Control – EFC900 Installation Kit
3 x 6M H05RN Silicon Transducer Cable with IP69 Plug and Play connectors
6 x 8M H05RN Silicon Transducer Cable with IP69 Plug and Play connectors
2 x 12v / 24v H05RN Silicon DC Power Cable
3 x Araldite Rapid Epoxy Kit
3 x Blade Fuse and Holder
1 x Installation Manual
Sandpaper, Gloves, Cables ties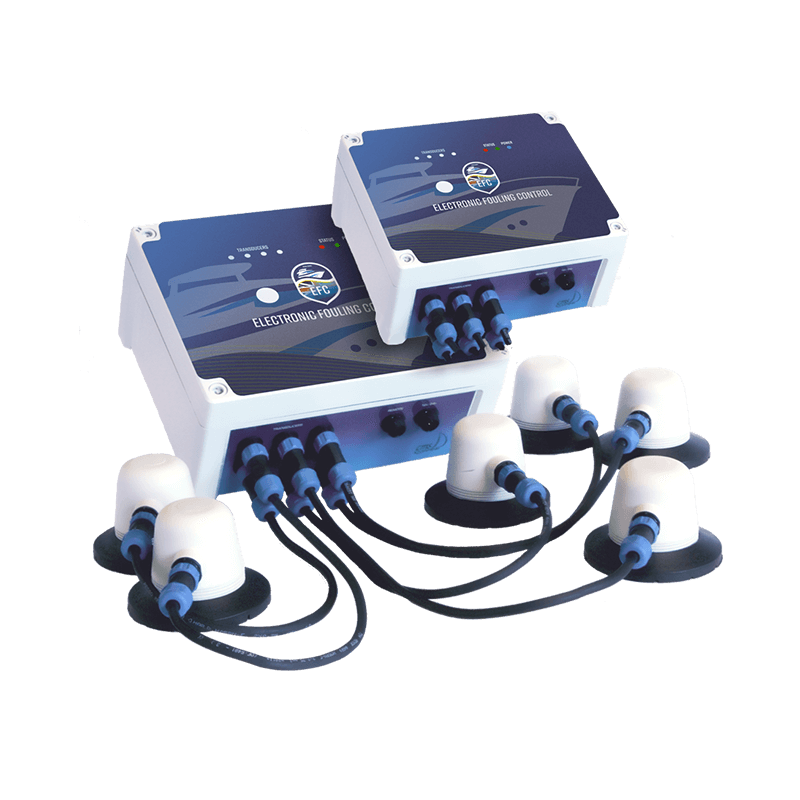 EFC 1200
Includes:
2 x Intelligent Control Unit
12 x 50W IP69 Transducers
2 x 110-240V AC Power Supply Unit
2 x UK Plugs
2 Year Return to UK base Warranty
Electronic Fouling Control – EFC1200 Installation Kit
4 x 6M H05RN Silicon Transducer Cable with IP69 Plug and Play connectors
8 x 8M H05RN Silicon Transducer Cable with IP69 Plug and Play connectors
3 x 12v/24v H05RN Silicon DC Power Cable
4 x Araldite Rapid Epoxy Kit
3 x Blade Fuse and Holder
1 x Installation Manual
Sandpaper, Gloves, Cables ties